Years ago, when I just started woodworking I made a sawbench, following the design from Chris Schwarz. Sawing small stuff is easier on the bench with a benchhook, but cutting larger stuff with the handsaws is easier with such a low bench. With really large boards though, just one bench becomes a problem. Especially when ripping stock, you really need two benches. I have improvised with blocks of wood in the past, not an ideal situation.
So, time to do something about this situation, especially now I am looking at that huge stack of big wallnut boards waiting to be cut down.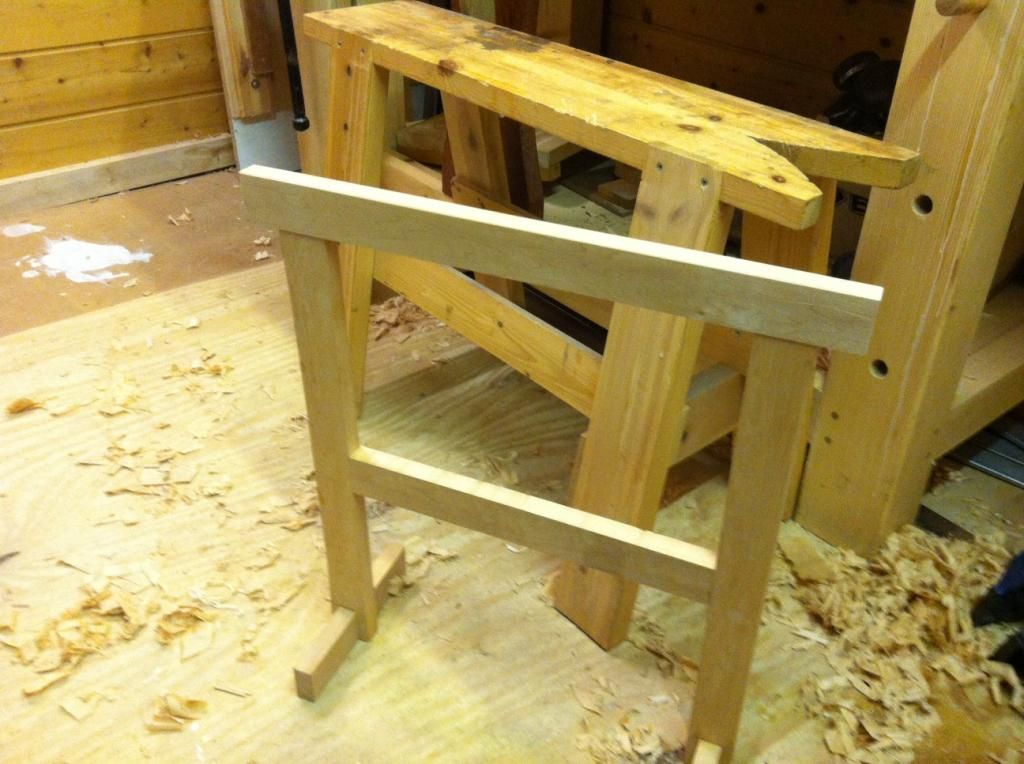 Of course I could have nailed some 1x4s together, but I decided to make it a bit more fancy with handcut joints. Bridle joints at the bottom, mortice and tennon in the midle and half laps at the top. All made from some maple flooring boards.